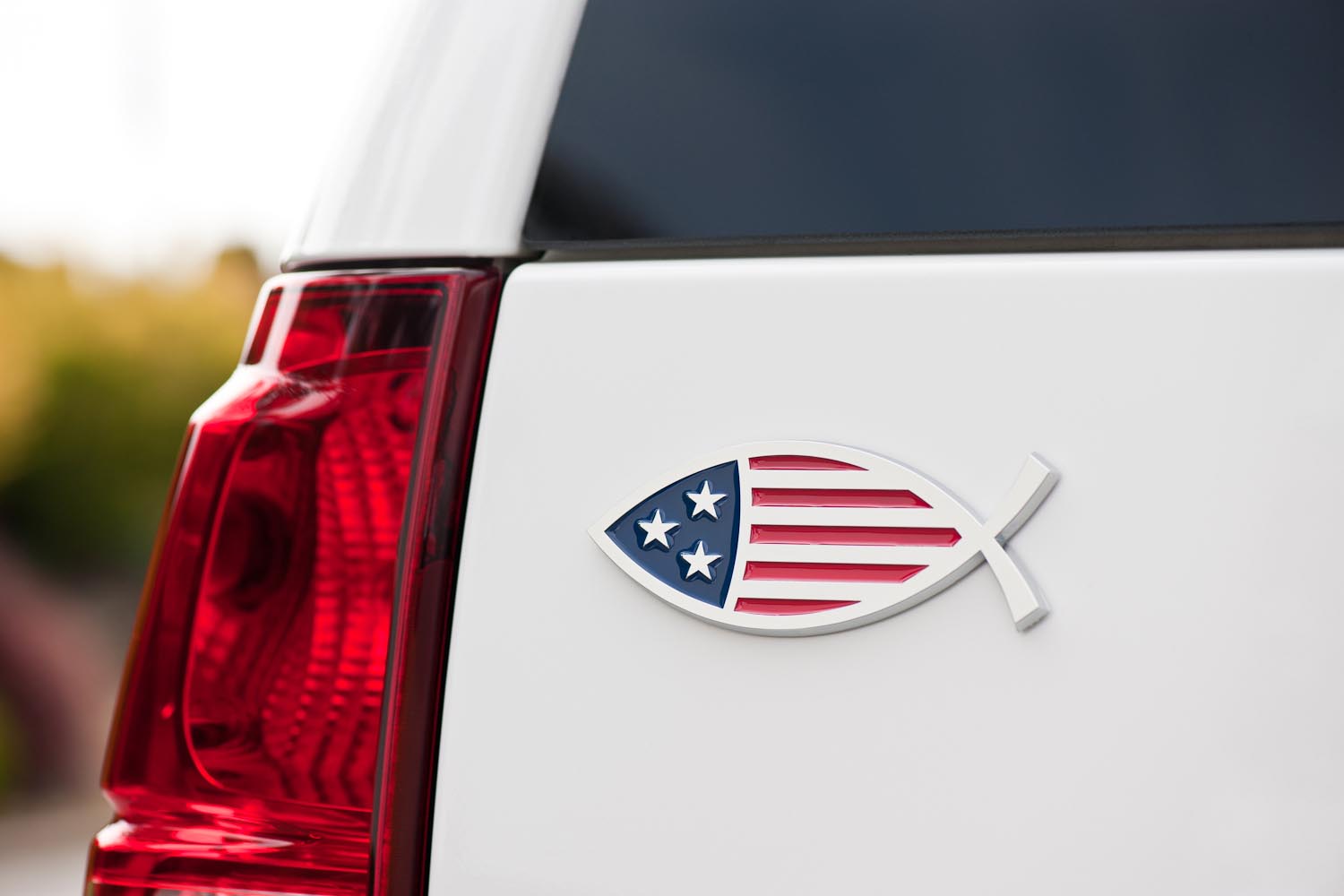 • Strong magnetic backing - holds firmly & easy to move
• Fade resistant coating, beautiful shine & vibrant colors
• 5.3″ L x 2.1″ W
• Made in USA 
IMPORTANT:  Some cars have aluminum or plastic body panels.  This magnet will only work on steel surfaces.  Please check to see if another magnet sticks to your intended surface before ordering.